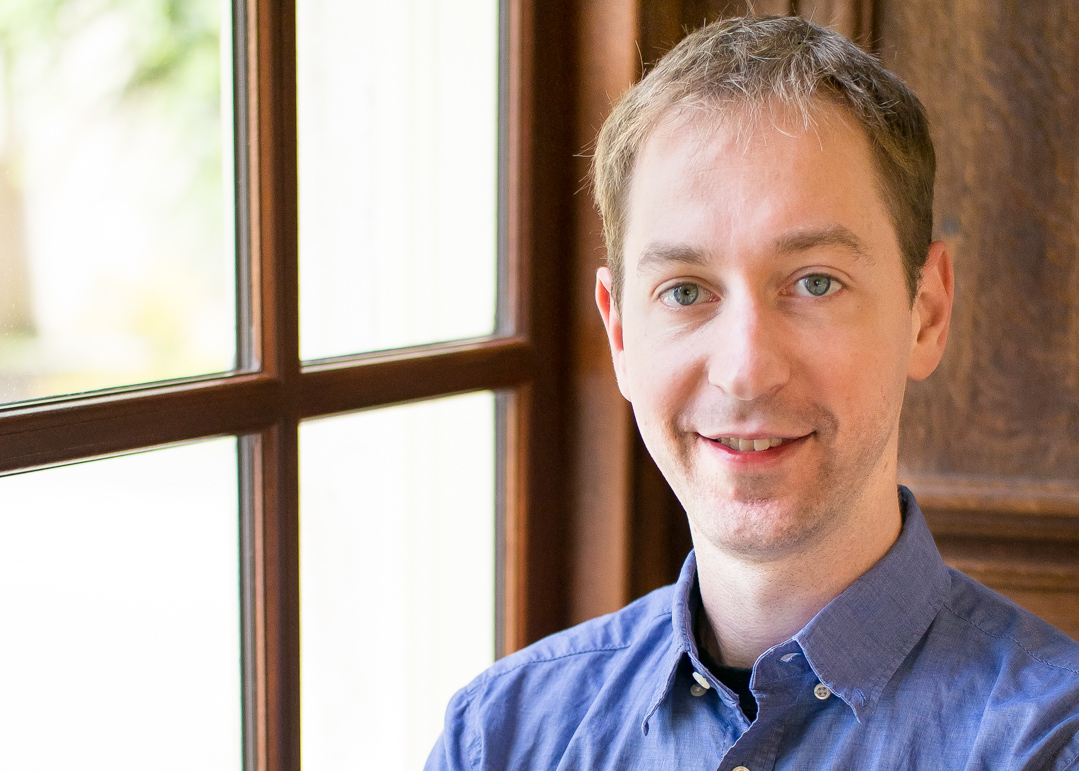 Steven W. Flavell, Ph.D.
Principal Investigator
Assistant Professor
The Picower Institute for Learning and Memory
MIT Dept. of Brain and Cognitive Science
Massachusetts Institute of Technology
Office: 46-4243
Phone: (617) 715-2605
Email: flavell@mit.edu
Profiles: PubMed / Google Scholar / LinkedIn
Short biography
Steve Flavell completed his undergraduate work at Oberlin College, majoring in Neuroscience. He then pursued graduate studies in Harvard University's PhD program in Neuroscience. Working in the lab of Michael Greenberg, Steve investigated the mechanisms by which neuronal activity alters gene expression to regulate synapse development and function. His work blended molecular and cellular neurobiology with genomic approaches and was recognized with the Weintraub Graduate Student Award. Steve then worked as a postdoctoral fellow in Cori Bargmann's lab at Rockefeller University, supported by a fellowship from the Helen Hay Whitney Foundation. Using a combination of behavioral recordings, genetics, in vivo calcium imaging, and optogenetics, Steve characterized a neural circuit capable of generating persistent locomotor states that last from minutes to hours. He joined the faculty of MIT in January 2016, as an assistant professor in Brain and Cognitive Sciences and the Picower Institute for Learning and Memory.
Curriculum Vitae
Postdoctoral, Rockefeller University, New York NY, 2009-2015
Ph.D. in Neurobiology, Harvard University, Cambridge MA, 2009
B.A. in Neuroscience with Highest Honors, Oberlin College, Oberlin OH, 2002
Assistant Professor, Picower Institute, Dept of Brain & Cognitive Sciences
Massachusetts Institute of Technology, Cambridge, MA
Research Focus: Neural mechanisms for persistent behaviors
2016 – Present
Postdoctoral Fellow (Helen Hay Whitney Foundation Postdoctoral Fellow)
Rockefeller University/HHMI, New York, NY
Research Advisor: Cornelia Bargmann, PhD
Research Focus: Neuromodulatory control of sustained behavioral states in C. elegant
2009 – 2015
Ph.D. Student, Department of Neurobiology, Harvard Medical School, Boston, MA
Research Advisor: Michael Greenberg, PhD
Research Focus: Activity-regulated MEF2 transcription factors control synapse development
2003 – 2009
Undergraduate Thesis, Department of Neuroscience, Oberlin College, Oberlin, OH
Research Advisors: Michael Loose, PhD (Oberlin) and Karl Herrup, PhD (CWRU)
Research Focus: Role of cell cycle re-entry in cell death in Alzheimer's Disease
2001 – 2002
Summer Program for Undergraduate Research (SPUR) Fellowship
Dept. of Neuroscience, Case Western Reserve University School of Medicine, Cleveland OH
Research Advisor: Karl Herrup, PhD
Research Focus: Role of cell cycle re-entry in cell death in Alzheimer's Disease
2001
Research Assistant, Dept. of Neurobiology, Yale University School of Medicine, New Haven CT
Research Advisor: Pasko Rakic, MD, PhD
Research Focus: Role of Notch signaling in neurite outgrowth
2000
Sloan Research Fellowship, 2021
McKnight Scholars Award, 2020
BCS Award for Excellence in Graduate Mentoring, 2019
NSF CAREER Award, 2019
Named Lister Brothers Career Development Assistant Professor, 2018
NARSAD Young Investigator Award, 2017
Newton Brain Science Award, 2016
Helen Hay Whitney Foundation Postdoctoral Fellowship, 2010
Harold M. Weintraub Graduate Student Award, Fred Hutchinson Cancer Research Center, 2008
Certificate of Distinction in Teaching Award, Harvard University, 2006
Albert J. Ryan Fellowship, Harvard University, 2005
Highest Honors in Neuroscience, Oberlin College, 2002
Nancy Robell Memorial Endowed Prize in Neuroscience, Oberlin College, 2002
Summer Program for Undergraduate Research Fellowship, Case Western Reserve University, 2001